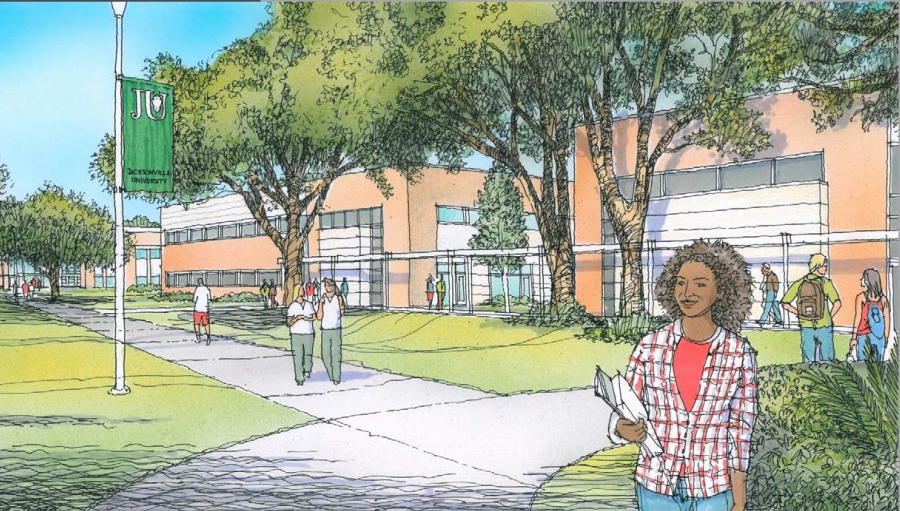 Jacksonville University selects Perry-McCall as contractor for College of Health Sciences project
The Florida Times-Union
July 5, 2013 – Jacksonville University has selected Perry-McCall Construction Inc. to build the University's new $8 million, 30,000-square-foot Colleges of Health Sciences.
Perry-McCall, which built JU's Marine Science Research Institute, will begin site preparation the week of July 8 and is scheduled to complete the project in July 2014. Dasher Hurst Architects of Jacksonville will provide design services.
A centerpiece of JU's $85 million ASPIRE comprehensive campaign, the new two-story building is part of a $20-million phased plan to meet growing demand by expanding the College of Health Science's facilities, programs, faculty and partnerships with the medical community.