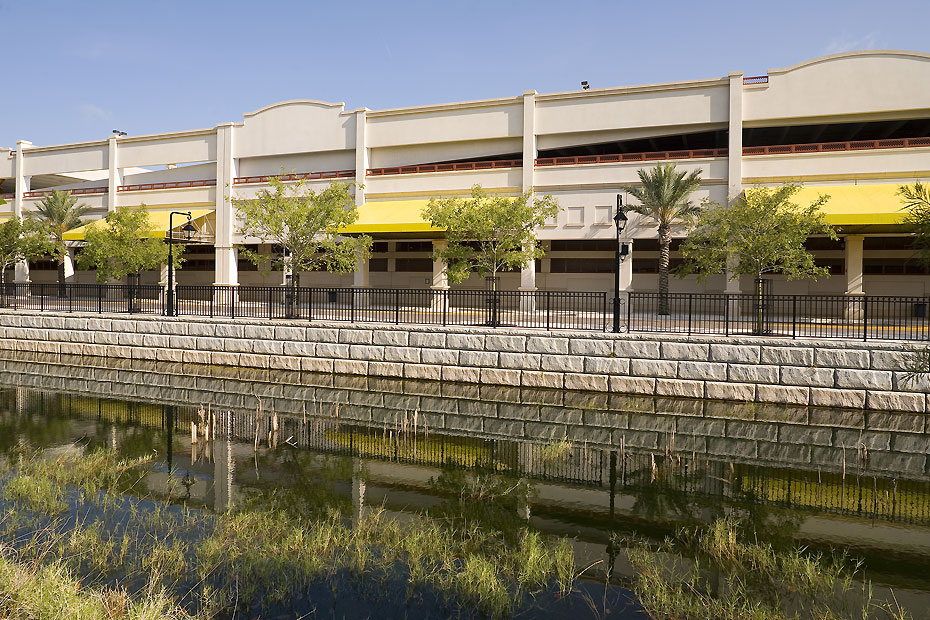 ST. AUGUSTINE DOWNTOWN PARKING GARAGE & VISITOR'S CENTER 
PROJECT INFORMATION:Project: Downtown Parking Garage and Visitor's Center
Location: St. Augustine, Florida
Owner: City of St. Augustine
Construction Cost: $18.5 Million
Project Size: 464,000 SF
Completion: July 2006The 1,170 space parking facility was constructed as part of a seven-point plan to manage the City of St. Augustine's parking and traffic, which is especially challenging in the historic city's downtown. Along with construction of the new garage facility, a 10 month renovation of the historic (1935) City of St. Augustine / St. Johns County Visitor's Information Center (VIC) was undertaken. In addition to the restoration of the interior to the original 1935 condition, a new west entrance was added to create a connection for visitors from the newly constructed garage.
Together the facilities provide a reception center for visitor's to Florida's oldest city, giving them a central rallying point and allowing them to enjoy all that the city has to offer. The $20 Million facility was funded in large part through a federal grant.